WELCOME TO BHARAT POLYMERS
We understand the importance of innovation and professionalism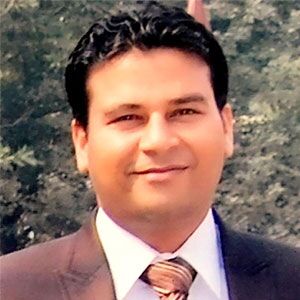 Mr. Gaurav Kaushik
Partner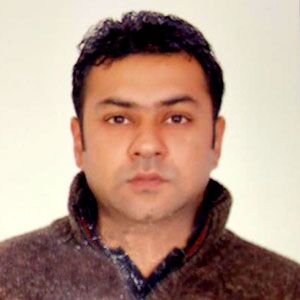 Mr. Nishant Chawla
Partner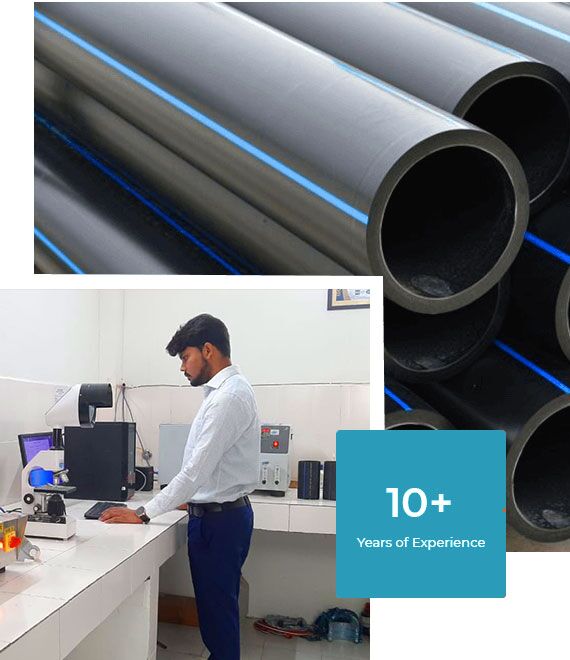 We Bharat Polymers are based at Plot No.255-256 Sector 3 HSIIDC Karnal Haryana in area of about 50000sq feets, We have been manufacturing HDPE Pipes and accessories with latest technology since year 2010.We are Providing pipes under these 3 BIS Licences
IS:4984:2016 (PE-100,PE-80,PE-63 from 20-400 mm across all pressure classes)
IS:14333:1996 (PE-100,PE-80,PE-63 From 20-400 mm upto across all pressure)
IS:14151 Part(1 & 2)
We have been regularly providing the pipes and coils to states like Haryana, Delhi, Bihar ,Uttar Pradesh, Uttarakhand, J & K for the Govt. Project under different schemes for departments like Up Jal Nigam, PHED, Municipal Corporation, State water and Sanitation Department, Electricity board. These pipes are used for multiple purposes like drinking water supply and sanitation, Sewerage, Cable crossing etc. The supply under these projects is done only after third party inspection from agencies like Central Institute of Plastic Engineering And Technology, ELITE, SGS, Rites etc. which are successfully completed every time.
We are also empaneled with INDIAN RAILWAYS, UHBVNL, DHBVNL, Uttarakhand Jal Sansthan, SWSM Jharkhand, Agriculture Department Haryana & Other departments.
In addition to above we have have supplied our products to SWSM Uttar Pradesh, UP Jal Nigam, Pay Jal Nigam Uttarakhand, PWD Haryana, PWD Jammu & Kashmir, PHED Jammu & Kashmir, Electrical Department Jammu & Kashmir, PDED Bihar, Various Municipal Corporations and in various smart city projects.
We are also one of the leading pipe provider of Under Ground pipeline systems to the farmers of Haryana as we are empaneled with Haryana Agriculture Department who are eligible for the Subsidy from the department.
To maintain High Quality Standards we have been following the under mentioned steps:
1) Procurement of Raw Material from reputed organizations like (Reliance, ONGC, GAIL, OPAL ETC).
2) Well established quality lab, Equipped with latest testing equipment, with full time quality manpower.
3) Large in house storage space for the finished goods (50000 sq ft).
4) Educated staff and Management.
About the Management it's a Partnership firm between Gaurav Kaushik and Nishant Chawla who are Management Post graduates with prior work experience in the corporate world.
At present we can provide 10 metric tones of material per day and we can do it to 2.5 times if required as we have enough infrastructures for it.
So it would be a great honor for us to serve your organization and we will ensure you that you get the best quality product and services at reasonable price.
What our customers are saying about us
See what our clients have to say about a variety of services
that we provided for their projects.
Bharat Polymers provided us with par excellence services and products. Highly Recommendable.
We wish we had known this company before, we would have got high technology and efficient Sprinkler Irrigation System back the
They surpassed my expectations by supplying a precise and accurate size of customized cabling pipes.
We bought HDPE Pipes from Bharat Polymers, which turned out to be highly durable and have unparalleled quality.